SPECIALIZED YARN
Manufacturing of yarn through the spinning process dates back to the medieval times and is considered to be one of the earliest commercial productions in recorded history. Having its course over ages, the process has evolved as per the requirements of time and so have we by constantly upgrading our machinery setup and technical skills to expand our horizons. We boast the capability of producing Slub Yarns, Siro Yarns, Eli twist Yarns and Eli core Yarns along with the Conventional and Compact yarns. We produce regularly.
SLUB YARN
SIRO YARN
ELI TWIST YARN
ELI CORE YARN.
Slub Yarn:
We are producing Slub yarn which is spun purposely to look irregular in shape (length and diameter). Usually slub yarns are very regular in repeat and size. Denim made with slub yarns has the benefit  of showing whit e streaks after denim is stonewashed, so it provides the garment with more character and interest.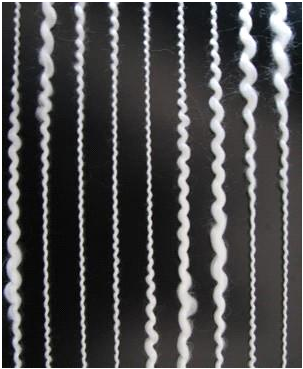 For Producing High Quality Slub Yarn wear   equipped with Swiss Made Amslyer Devices on which we used if ferent Patterns to produce Varity of Slub Yarns.
End Use: The random variation of thickness, length and pause gives a wide range of effects, ensuring the use of slub yarns in many applications liked enim, shirting, knit wear,casual wear, ladies dress material and also in curtains and up holstery.
SIRO YARN
We are also dealing in Siro Yarn which is a process of spinning – which actually claims a yarn name "Siro Yarn". In this process you are able to produce directly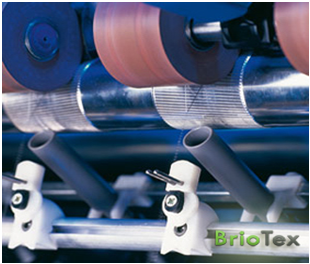 weavable two ply (2 ply) siro yarn at the ring spinning machine. So it eliminates the usual twisting process.  In this process two parallel rovings are placed through the drafting system and they only combined once they have passed the nip point of the front top and front bottom rollers. The process resulted in two-fold ply yarn which is known as "SIRO YARN". Siro yarn is a twisted single yarn, or we can say twists absorbant yarn.
Benefits of Siro Yarn :
High yarn strength in terms of CLSP
Smooth yarn surface
Excludes separate twisting process
High quality 2 ply folded single yarn with its unique quality
Low hairiness
Less neps
Low Imperfections
Eli Twist Yarn:
Eli Twist Yarn. Eli Twist Yarns are Compact Ring Double Yarns, in which doubling takes place in the ring frame.The technology is developed and perfected by Suessen Corporation and wear e installed with Suessen Eli System which combines compact spinning and twisting of a yarn in one single operation. It produces a two-ply yarn with identical direction of twist in both yarn legs.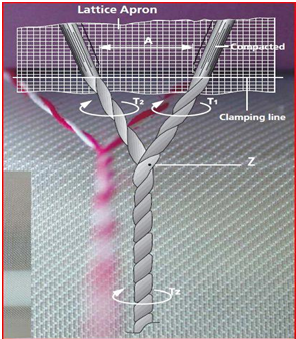 End Use: It is mostly used for high end Shirting Fabric.
Core Spun Yarn:
We also have the capability of producing Core Spun Yarn which is a process by which fibers are twisted around an existing yarn, either filament or staple spun yarn, to produce as heath–core structure in which the already formed yarn is the core.
End Use: Core Spun Yarn is used in shoes and boots, greatcoats,jackets,tents, weather proof covers and sails.
Gallery
There is no gallery selected or the gallery was deleted.